MHA has several in-depth, specialized trainings designed for specific audiences.
---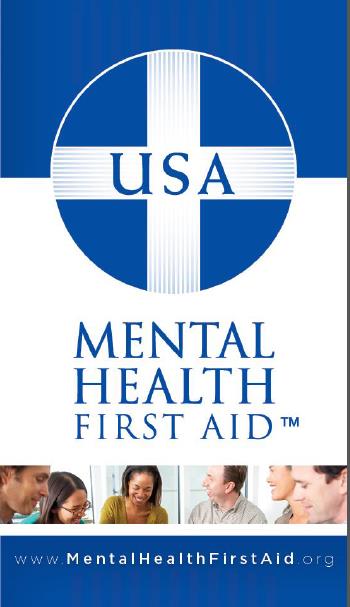 NEW! - Mental Health First Aid
An 8-hour training course that teaches you how to help someone who is developing a mental health problem or experiencing a mental health crisis. Thet course is appropriate for anyone who wants to learn how to help. The course is taught by certified instructors. Please call for rates.
Contact: Call our office at 716-433-3780 or use our contact form.
---
Hearing Distressing Voices Simulation Training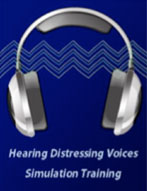 Cost: $25 per participant to cover materialsAudience: Healthcare, Law Enforcement, Public Service, anyone who may interact with individuals with a mental health disorderLength: 2-3 hoursContact: Call our office at 716-433-3780 or use our contact form.

This unique training allows individuals to understand more clearly the challenges that people with psychiatric disabilities face. It is particularly helpful for those in health care and law enforcement. Participants in this training are asked to wear headphones that allow them to hear voices, and then asked to perform unrelated tasks. Other distractions are introduced as well, all in an attempt to simulate the confusion that a psychotic episode may cause. Participants in the training are struck by how difficult it is to focus and listen during the training, and as a result they develop a new attitude about how to deal with mental illness in others.
---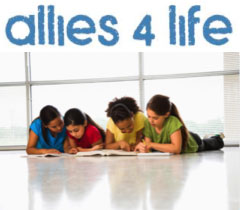 Allies 4 Life: Youth Suicide Prevention
Through our Allies 4 Life program, we provide workshops, information, tools, resources and guidance on how to prevent and respond to a suicide crisis.

Cost: Free (some materials may be required)
Audience: Teachers, administrators and parents
Length: Several session types available

Program Overview
Crisis Response
Links and Local Resources

 
---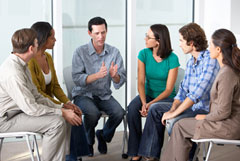 Support Group Facilitator's Training
Learn how to provide a safe and productive environment for those in your care! MHA in Niagara County periodically offers a half-day training for new or veteran leaders of mutual-aid, non-therapeutic support groups. Additionally, if you are interested in starting a support group, we have resources to help youl! To inquire about future trainings or to register, please contact Pamela below.
Cost: $20 per person
Audience: Current and potential support group leaders
Length: 3 hours
Contact: Pamela at (716) 433-3780, ext 304, or via email.
Next training: TBA